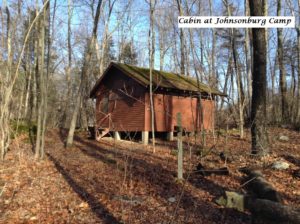 Camp Johnsonburg Mission Project
Panther Valley Ecumenical Church spends the week of spring break restoring the cabins at Camp Johnsonburg located at 822 Route 519, Johnsonburg, NJ 07825.
The mission work included the following:
1. Carpentry: paneled the inside of the cabins and built changing stations.
2. Painting: cleaned the bunk beds and painted them, polyurethane the new panels in the cabins, Transformed a very dirty, drab, cluttered arts and craft cabin into a beautiful, clean organized place
3. Organizing the nature center,
4. Sewing: Made a tee shirt quilt, sweatshirt pillows and curtains.