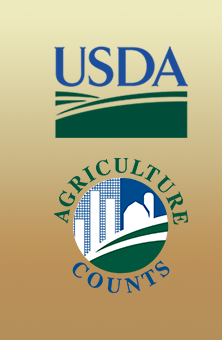 January and February 2019 Food & Faith
Panther Valley Ecumenical Church continues to pursue connecting our community around the table, building relationships to share God's abundance, seek justice and participate in fair distribution of food and water.
During January we shared the results of a study (funded by a grant from the USDA) of the farms in Warren County and the possibilities and opportunities for the future and in February we will be discussing our role in addressing the challenges our Allamuchy Farmers face and how we might alleviate them.
Join us for a complimentary luncheon of soup, sandwiches, salads, beverage and a dessert. Please RSVP so we may plan food accordingly, or just walk in, ALL ARE WELCOME.
September, October, & November Food & Faith
Identifying ways we can practice table fellowship
Table fellowship is central to our identity as Christians.
At Christ's table, Christ is the host, there is no permanent seating, and everyone is welcome.
Some of the kinds of shared meals and what happens at these tables:
Eucharist/Lord's Supper/Communion– enter into a relationship with God, Christ Jesus, and the Holy Spirit, grace, celebration, remembering/re-membering, unconditional acceptance, liberation, eternal abundant life, and peace
Round Table
– mutuality and disruption of relationships of power
Kitchen table
– the place of work, discourse, intimacy, and solidarity
Welcome table
– the place of hospitality, humanization, and inclusivity for the more than human Understanding that
All
are welcome to the table obliges us to build relationships of mutuality, to share God's abundance, seek justice, and participate in fair distribution of food and water. Our Table Fellowship gives rise to faithful and responsible food practices. Jennifer Ayres in her book "Good Food; Grounded Practical Theology states; "Among the moral commitments at the core of food practices are the prioritization of the hungry, solidarity with and advocacy for those who work the land, the call to care gently for the land, and the reestablishment of bonds of interdependence between humans and the sources of our food." We have covered much of the background and complexity of these commitments in our discussions over the last two years. The Four moral commitments: Priority of the Hungry Justice for those who work the land Tending and caring for the Earth Cultivating and nurturing a keen sense of the inter-relatedness of humanity and all of creation. Our Biblical text and witness are clear in their moral demand; as long as the hungry are among us, they are our priority. (Leviticus, Ruth, 2 Kings 42-44, and Mark 6:35-44 – just to name a few).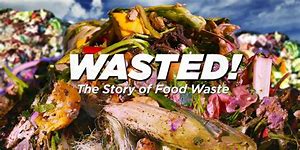 June 27:
We studied, "Wasted! The Story of Food Waste."
Through the eyes of famous chefs, this documentary enabled audiences to see how they make the most of every kind of food, transforming what most people consider scraps into incredible dishes that create a more secure food system.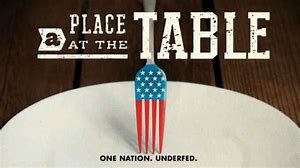 July 25: We watched the movie, "A Place at the Table." A Place at the Table

tells the powerful stories of three such Americans, who maintain their dignity even as they struggle just to eat. In a riveting journey that will change forever how you think about the hungry.
A Place at the Table
shows how the issue could be solved forever, once the American public decides—as they have in the past—that ending hunger is in the best interests of us all.
August 22:

LocalShare presented our topic: "Sharing Food".
LocalShare is a program of the
Foodshed Alliance
, a grassroots, non-profit devoted to promoting sustainable farming and locally grown, fresh, healthy food in northwestern New Jersey.
The mission of the Foodshed Alliance's LocalShare program is to connect people in need to locally grown, natural foods. By involving the volunteer efforts of everyone in our community, we glean foods from local fields, turning what farmers could not harvest into nutrition for our neighbors who need it most.
In our March thru May 2018 Food and Faith series, we dug in to the following topics: Spring Gathering of Food and Faith: "Sacrificial Eating" Norman Wirzba, in his book "Food and Faith: A Theology of Eating" says; "Eating is the daily reminder of creaturely mortality. We eat to live, knowing that without food we will starve and die. But to eat we must also kill, realizing that without the deaths of others – microbes, insects, plants, animals – we can have no food."
May 23: Fasting and Feasting:
Witnessing to the gift of food and our life shared together.
In our September thru November 2017 Food and Faith series, we dug in to the following topics: Food and Faith: Eating in Exile Norman Wirzba, in his book "Food and Faith: A Theology of Eating" states: "When we eat well, we honor and accept responsibility for the gifts of God given to each other for the furtherance of life. We move more deeply and more sympathetically into the memberships of creation.
But when we eat in exile we eat alone and with considerable violence, without deep connection or affection, experiencing food and each other as mere objects and threats or as a means to our power, control and convenience." This fall we will take a look at the various forms of exile that keep us separated from God and each other.
Our 2017 Spring/Summer series began on May 17th and our theme is "At the Table: Finding Our Roots in the Garden." There are many different tables in our lives; kitchen, lunch, dinner, board-room, meeting-room, desk, picnic and, of course, communion…
The table is the place where our individual lives intersect with others. It is a place of nourishment for our body, mind, and heart. At the table we discover that we are connected to people, places and creatures far beyond what we see, hear, and taste. At the table we discover that we are profoundly interdependent as we rely upon each other and God to provide the gift of food and the blessing of life.
September 20: Ecological Exile
Our changing climate is having an impact on food production and food security. Wendell Barry states that "eating is an agricultural act". We will take a peek at the ways we farm; monoculture, genetic modification, and factory farming.
October 18: Economic Exile
Everything has a price tag. As we gather at the table we will take a look at how much a small bag of French fries costs.
November 15: Bodies in Exile We are what we eat. How does our relationship with food impact our image as a beloved child of God?
In our new Food and Faith series, we "dug" in to the following topics:
June 2017: Tilling & Keeping
July 2017: Growing & Sharing
August 2017: Rooted & Alive
2016: The Worship Commission is initiating a new opportunity to reach out to our community:
We will be gathering at the table to talk about what brings us together.
These themes are drawn from Norman Wirzba's book Food and Faith: a theology of eating.