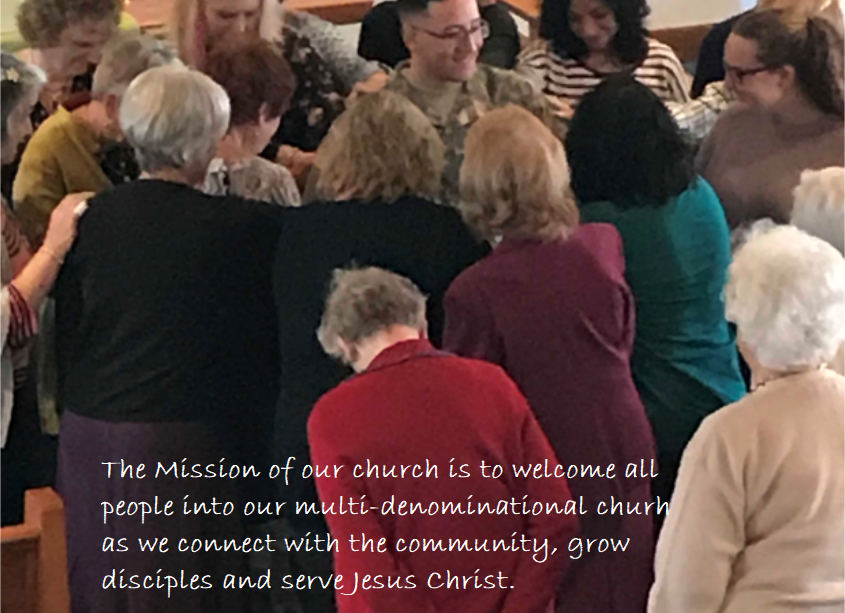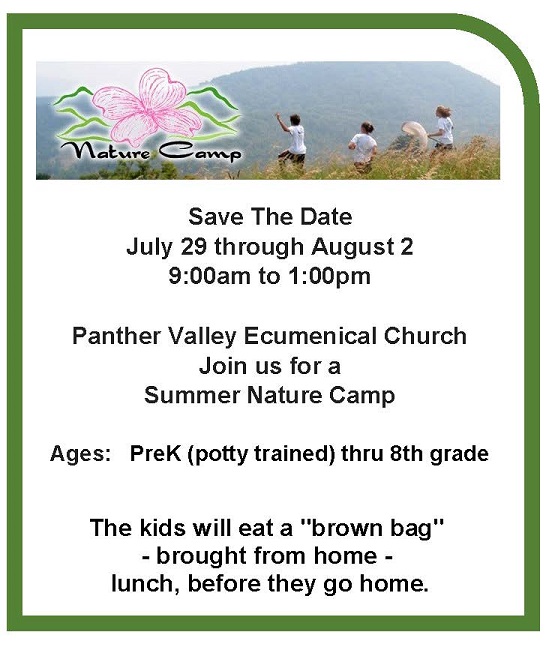 Join us as we discover the beauty and importance of good soil, plants, bugs. air, water, waste, and stewardship in creating healthy food for a wholesome life.
$20 for a family of 3 or more.
September 15, 2019
at 4:00pm
Reception to Follow
Panther Valley Ecumenical Church
50 years of Ecumenical Ministry Celebration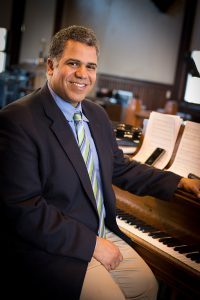 Mark Miller Concert
Mark believes passionately that music can change the world. He also believes in Cornell West's quote that 'Justice is what love looks like in public.' His dream is that the music he composes, performs, teaches and leads will inspire and empower people to create the beloved community.
Mark serves as Assistant Professor of Church Music at Drew Theological School and is a Lecturer in the Practice of Sacred Music at Yale University. He also is the Minister of Music of Christ Church in Summit, New Jersey.
On Monday, June 24, Mark conducted the 5th annual Juneteenth Celebration at Carnegie Hall.
In 2019 the Panther Valley Ecumenical Church is observing its 50th year!
Our community strives to embody Jesus' prayer that in our diversity we might all be one. Our worship service creatively blends the traditions of the Episcopalian Church (USA), Presbyterian Church (USA), the United Methodist Church, and the United Church of Christ.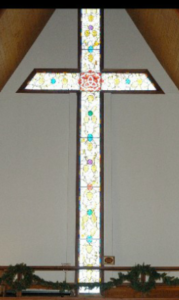 Celebrating 50 years of Ecumenical Ministry
Have you ever wondered what the word ecumenical means? It stems from the Greek words oikoumenē and oikos. Oikoumenē means "the inhabited world", and Oikos means house. Thus to be "Ecumenical" is to belong to the inhabited house.
When the word is used to describe a church as in "the Panther Valley Ecumenical Church", it means that the church is an inhabited place full of diversity seeking ways to live together in peace.
This was the prayer that Jesus prayed to God on the night before he was betrayed, denied, crucified, buried, and resurrected; "I'm praying not only for them but also for those who will believe in me because of them and their witness about me. The goal is for all of them to become one heart and mind— Just as you, Father, are in me and I in you, So they might be one heart and mind with us." ~ John 17: 20-21.
This oneness that Jesus prays for is not a uniformity rather it is a unity full of diversity seeking to live the abundant life; a life were we seek to love God, ourselves, and all of our neighbors.
It is not easy to be an "ecumenical" church. It is hard to work together to be the hands and feet of Jesus in the world. Some years we make it happen and other years we struggle with our differences.
We have been inhabiting our house for 50 years striving to answer Jesus's prayer. In anticipation of the next 50 years, over the next several months, we will be reflecting on those 50 years as we lead up to our Celebration worship and luncheon on Sunday October 20th beginning at 11am.
Dear Beloved PVEC Community,
"Be still, be still and know that I am with you. By name I have called you, by name I will save you, by name you are mine, you are precious to me; by name I have called you, by name I will send you, forever with you I will be."
These are the words that we sing when we baptize folks in our church. The words are rooted in Psalm 46 and Isaiah 43. These two scriptures assure us that God's love for us is a grace-filled and everlasting love and no matter what God will never let us go.
These are reassuring words in times such as these where it feels like there is so much division in our society, government, and religious denominations. Wherever there is division there is hurt, sadness, and breaking hearts. On Tuesday the United Methodist Church General Conference, the denomination's governing body, voted to adopt legislation, known as the Traditional Plan, that maintains the prohibition of ordination and marriage of those who identify as LGBTIQ. This legislation passed by a narrow margin and with that it has created division within the denomination and has sent a message of non-inclusivity. The United Methodist church is finding itself in a time of reformation. The UMC believes that God has a mission in the world and the heart of that mission is love. The ways that that love is expressed is at the heart of their division.
Here is a response from the Bishop of the Greater New Jersey Conference.
We at PVEC strive to make God's love visible in the world. We remind ourselves that in our diversity we find common ground in Christ. And in Christ we are God's beloved children. Our guiding scripture is John 17:20-23 where we hear Jesus pray that we may experience such perfect unity that the world will know that God sent Jesus and that God loves us as much as God loves Jesus. At PVEC we strive to embody Jesus' prayer, "that all may be one."
I invite you to pray for the United Methodist Church as they begin an uncharted journey. It feels a lot like a wilderness journey and the synchronicity of this happening just before we begin our Lenten Journey towards the cross and new life invites us to pay attention to how God will be made visible. Let us rest assured that God is with all who are embarking on this journey. As the Hymn of Promise (UMC Hymnal #707) declares; "In the bulb there is a flower, in the seed an apple tree, in cocoons a hidden promise: butterflies will soon be free! In the cold and snow of winter there's a spring that waits to be, unrevealed until its season, something God alone can see." Our God is a loving God always making things new. We can trust this because of the suffering, death and resurrection of our Lord and Savior, Jesus the Christ.
If you have any questions or just need to talk please feel free to call, text, or email me!
Know that God has called you, sent you, and will always be with you. Know that you are a beloved child of God! May the deep peace of Christ be with you this day,
Pastor Ninabeth
We are seeking a part-time Organist/Music Director
Visit Pastor Ninabeth's Blog