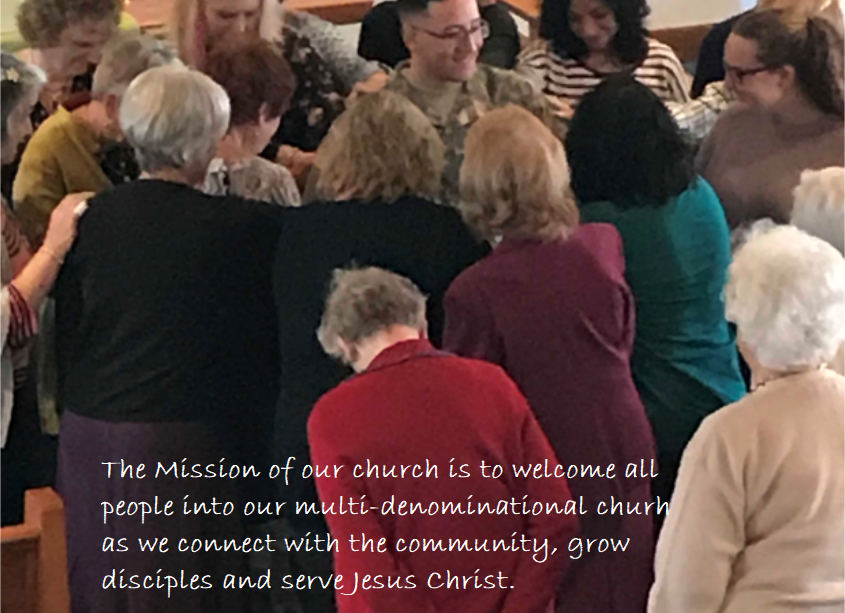 2018 Sunday School Program
Walter Froehlich(Tall Guy) created an oil painting of the church. The painting is on displayed in the Fellowship Hall.

If you are interested, prints can be made available for sale. The price of the prints to be determined by the number of prints sold. More prints sold, the lesser the price. For further details, please call the office
908-852-5444.

Proceeds from the sale of the prints to benefit Panther Valley Ecumenical Church Sunday School.
Wednesday Morning
September 12th @ 10:00 am
Panther Valley Ecumenical Church October ~ November Sermon Series
'Tis the gift to be simple, 'tis the gift to be free, 'tis the gift to come down where we ought to be, and when we find ourselves in the place just right,
'twill be in the valley of love and delight.
When true simplicity is gained,
to bow and to bend we shan't be ashamed, to turn, turn will be our delight,
till by turning, turning we come 'round right.
~Elder Joseph