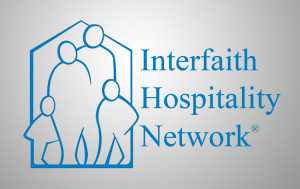 Interfaith Hospitality Network
PVEC is proud to be an Interfaith Hospitality Network (IHN) partner with Family Promise of Warren County.
IHN is a partnership of congregations within a community that provides support, shelter and meals for families who are facing homelessness. IHN of Warren County has provided temporary assistance to over one thousand individuals. Homelessness knows no boundaries. It can strike because of natural disaster, fire, loss of employment, foreclosure, illness, injury, abandonment, or lack of skills to find employment. Over 40% of the people we have helped to date are children.
Several times a year, we host IHN families for a week at a time. During those weeks, families in need of temporary housing have dinner and stay overnight at our church. Members of our congregation and other volunteers prepare meals for our guests, spend time with them and ensure that their overnight stays with us are comfortable.
If you would like to volunteer to prepare a meal or participate as an overmight host, please contact our IHN coordinator,
Henry Newbold