Panther Valley Ecumenical Church
Bible Study
Wednesday Mornings at 10:am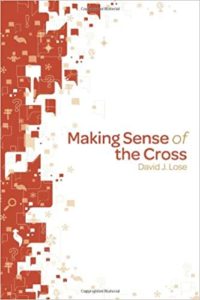 Making Sense of the Cross
David J Lose
Making Sense of the Cross. The heart of the cross is an element of mystery that can't be resolved either easily or entirely.
The author looks at the views of the cross from the gospel writer's perspectives and shows how context influenced each writer's content. He also traces historical views of the cross and helps the reader explore his or her own understanding.
Panther Valley Ecumenical Church
Bible Study
Monday Evenings at 7:00pm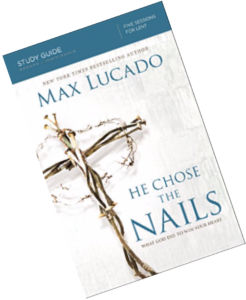 By Max Lucado
Every gift from God reveals his love, but no gift reveals his love more than the gifts of the cross. These gifts came not wrapped in paper but in passion. They were not placed around a tree but around a cross. They were not covered with ribbons but sprinkled with the blood that Christ shed on our behalf.
In this five-session video Bible study, Max Lucado explores the many gifts that Christ provided to us at his crucifixion. These include not only the gift of the cross, but also the gift of the thorns that pierced his brow. The nails that tore his flesh. The seamless robe that he removed for us. The empty tomb where he forever defeated sin and death.
The hill of the cross is rich with the gifts of God's grace. These were gifts he didn't have to give. The only required act for our salvation was the shedding of blood, yet God did so much more. So, as we unwrap these gifts, we need to pause and listen for his voice. As we do, perhaps we will hear him whisper, "I did it just for you." Sessions include:
He Chose to Be One of Us
He Chose to Forgive Us
He Chose to Invite Us into His Presence
He Chose to Love Us Forever
He Chose to Give Us Victory
This Bible Study will begin on Monday, March 4 at 7:00 PM and run through April 15, (March 11 is Council meeting and therefore no Bible Study). Each session will be approximately 90 minutes. Sign-up for this Bible Study will be in Fellowship Hall following service today. Any questions see or contact Terrie Newbold 908-892-6474 or tlnewbold47@gmail.com