Panther Valley Ecumenical Church Campership Program
If you have ever been to summer camp and even if you have NEVER been to Summer camp please read on.
"I remember the times I spent at summer camp – the crystal-clear lake water, the pines that surrounded the outdoor chapel overlooking the lake, swimming, paddling, and fishing, sitting around the campfire singing songs, and thank heaven for "Bug juice"!"
These fond memories came from several members of our congregation as we discussed what influenced our relationship with God. And we wondered how we might share these experiences with our youth? How can we assist a young person find out what "bug juice" is? Wouldn't it be wonderful to help our kids gather their own cherished memories of camp that will inspire them to move forward into deeper faith, fellowship and outreach within our church? The result of this discussion is the desire to create a yearly campership to Camp Johnsonburg for a deserving youngster from our congregation.
In 2017 we began the PVEC Campership program and have sent 5 kids to summer camp.
We are so grateful for the financial support that we have received for this program.
2019 Recipients of the Campership Award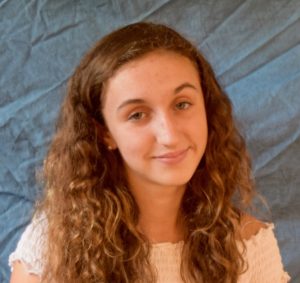 Dear PVEC,
Thank you very very much for sending me to Camp Johnsonburg for an entire week. I enjoyed my stay and am very grateful that I got to go. During my stay, I met 3 new friends and did exciting things like zip-lining, fishing, swimming, and having a great time. My favorite place in the camp was the lake-side chapel. Where I did a writing exercise, read the Bible and found a hairy caterpillar. My camp experience was the best I've ever had.
My community service was helping the ladies with the pantry. We drove down to Newton and helped. My job was to go around with a shopping care and collect food items. Then, I would bring them to a large table and bag them. Finally I would hand the bags to a lady with another cart to take it away. I had a phenomenal time doing the service and hope to do it again.
Your friend,
Sorry it has taken me awhile to write to you guys, it's been very hectic since school has started. Anyways, thank you so much for sending me back to Camp Johnsonburg. I'm incredibly thankful for family I've made there. This year I did rides and slides again and had so much fun. My friends from last year planned what week we were going to so I could see them. I went to Dorney Park this year and went on some crazy rides and had a blast at the waterpark. My favorite part of the week was definitely the fire pit, we called it "Big Fire, Big Fire". Also, I really enjoyed under the sea night because I got really cute pictures and the girls in my cabin dressed up at mermaids. I had a blast at camp and am so thankful for the experience I've had. Miss you all lots!
2018 Recipients of the Campership Award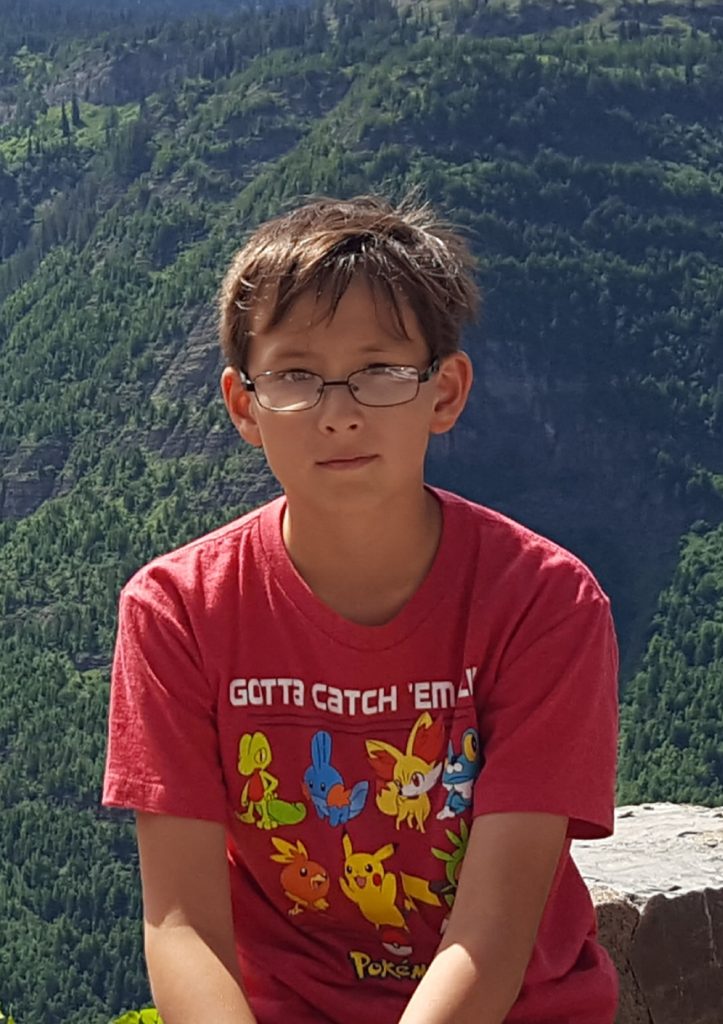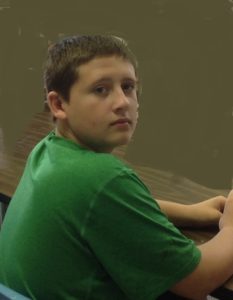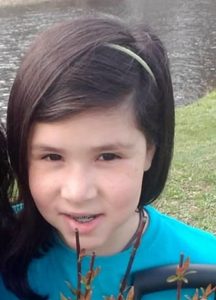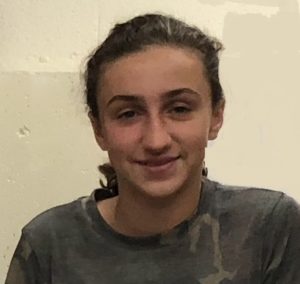 I had a great time at Camp Johnsonburg and I want to thank Panther Valley Ecumenical Church for giving me the Campership. PVEC awarded me the Campership because I volunteered at the Sussex County Food Bank. I went to Camp Johnsonburg from July 30th to August 3rd. I got there at 7:45AM and had breakfast with other campers. After breakfast, we had bible study , then cleaned up insidand outside of our cabins. You could be an overnight camper or day camper. I was a day camper. We swam at the lake/pool, played Ga-Ga, and climbed a rockwall the first three days. On the 4th and 5th days, we did the giant swings where you're attached to a humongous swing and you go really high and really fast. On the last day, we did ziplining and I also slipped and fell in a big pool of mud while playing Ga-Ga. At the end of each day, I got picked up at 5:30PM. I enjoyed the giant swing, the rockwall, and the zipline the most. I also made new friends at Camp Johnsonburg that I hope to see again next year.
I would like to thank everyone that helped to send me to Camp Johnsonburg this past summer. This was my first time attending sleep away camp and I loved it. I made so many awesome friends that I still chat with today. I enjoyed all of the activities and the friendships that I made. I hope to attend next year because I had such a great time. Mom said she is going to do her best so that I can maybe go for 2 weeks. Thank you so much for the chance to go to camp!
I went to camp on July 22, 2018. I wasn't able to help Pastor Ninabeth plant flowers, but I am willing to help her with anything else. I went to the over night camp which means I got dropped off Sunday and picked up Saturday. You sleep in a small cabin with bunk beds. For breakfast you eat stuff like pancakes, waffles, and egg and bacon. I did 2-3 activities a day: arts and crafts, zip-lining, giant swing and more. Every day we has a free hour where you could relax in your cabin. I also did a BBQ one night! And a special thanks to Panther Valley Church for giving the scholarship.
Thank you so much for campership, I had so much fun at Camp Johnsonburg! I was super nervous to go but ended up having an amazing time. It was definitely the highlight of my summer. I was in the group F&G (Fur and Gum), but we ended having to change it to F&P (Fur and Pine). We changed cause the boys had to change cabins because their original cabin had mold in it. Also, when I walked into my cabin, there was a mouse. There 9 girls in my cabin and 8 boys in the other one. I chose the Rides and Slides week and had so much fun. At camp we did Bible Study, zip lining, highropes, the giant swing, Dorney Park, Star Gazing, pool basket, swim and hiking. During the hike we got lost and end up in someone's backyard, so had to walk down the busy road to camp. I met so many amazing friends, some were as close as Cat Swamp Road and as far as Delaware. I still talk to all the people in my group everyday. We made

lots

of group chats.
I am sorry for this letter being late, I was really busy this summer. But, thank you so much for allowing me to go to this amazing camp and I hope to go back next year.
2017 Recipient of the Campership Award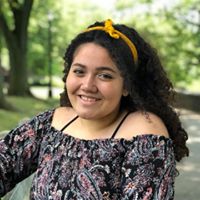 I would personally like to thank you for the amazing experience at Camp Johnsonburg. I had such a fun time going, it was life changing. It came at a very rough time in my life and it soothed some of the emotion. I joined the MAD group which stands for Music, Arts and Drama.
At the end of the week we performed a short skit for the whole camp. It was honestly so much fun meeting all the new people in the group. I still talk to a few of the them. There was this one girl named Juliette and she lives in Paris, France, also another girl names Priya. She is homeschooled.
At the camp I got to do my favorite thing, kayaking. We got to do it like four times through the week. The meals there were great. It wasn't constantly the same thing. We also had the chance to interact with the other groups which was fun.