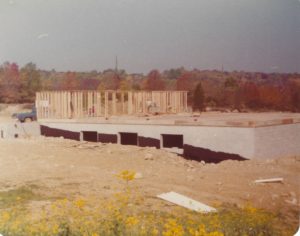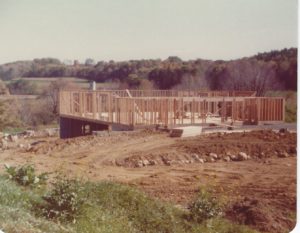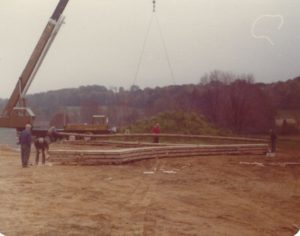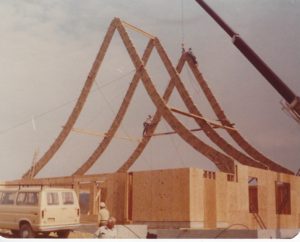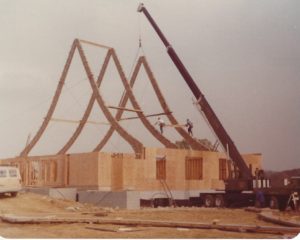 Panther Valley Ecumenical Church
The Panther Valley Ecumenical Church was created in the late 1960s to meet the spiritual needs of residents moving into Panther Valley. At that time, there were no churches in Allamuchy and there were not enough members of a single denomination to support a church. So the concept of an ecumenical church was born. Representatives of the Episcopal Church, the United Church of Christ, the United Methodist Church, and the Presbyterian Church, USA, formed a committee to explore the concept of a community church which would accommodate the needs of a variety of denominations.
The first service of worship was celebrated on December 21, 1969 in the Conference Center of the Panther Valley Mall. The Panther Valley Ecumenical Church was officially accepted and incorporated by the four denominations on May 4, 1975.
On Easter Sunday in April of 1979, the first service was held in the sanctuary of the new church with more than 300 people in attendance.
Although the church was originally intended to serve the needs of Panther Valley, it has attracted members from Warren, Sussex, Hunterdon, and Morris counties. This can be attributed to a concerted effort to not limit membership to Panther Valley by purchasing land and building the church outside the gate of Panther Valley. In 1985 an attached education wing was added to provide rooms for church school classes and to meet other needs.
The church has continued to grow. There is an active church program in place including family fellowships, adult education programs, youth fellowships, choral choirs, a prayer group, mission projects and several choirs. All denominational patterns are honored bearing witness to their ecumenicity. As we gather to celebrate the love of God, we continue to hope that throughout the world a similar spirit would enable people of all religious traditions to live, work, and worship together in cooperation, harmony and peace so that Christ's wish might be fulfilled that
"We May All Be One."
History Highlights
Frank H Taylor and the Council of Churches funded $25,000 plus land and received $125,000 from the United Church of Christ
1969 – Church founded – Rev. Bill McGregor – Presbyterian was the first pastor
1979 – Four denominations dedicated church
1980 – Construction of present church sanctuary building
1984 – Sunday School wing added
1987 – Rev. McGregor moved on.
1988 – Rev. Emil Augustine – United Methodist Church became the second pastor
2001 – Rev. Keith Jones – United Church of Christ Interim Pastor appointed following the retirement of Rev. Augustine
2003 – Rev. Harry Taylor – United Church of Christ Interim appointed
2005 – Rev. Dr. Mary Lou Howson – United Church of Christ Pastor hired
2007 – Rev. Dr. Mary Lou Howson resigned
2008 – Rev. Elizabeth W. Myers –Episcopalian Priest Interim appointed
2009 – Rev. Dr. Charles Sanders – Presbyterian Interim Pastor appointed
2009 – Rev. David Wright – Presbyterian Hired
2015 – Rev. Raymond Boyd – United Methodist Church Interim appointed
2015 – Rev. Ninabeth Metcalf – United Methodist Church hired
2019 – 50th Anniversary Celebreation