The Lord's Pantry
Our Lord's Pantry offers assistance to local area families in need of food items and supplies.
The Lord's Pantry is open Mondays through Wednesdays from 10:00 AM to 1:00 PM and by appointment.
Anyone in need is welcome to come to pick up food once a month. Please call the church office if you are a family or individual needing assistance.
You can reach the church office at (908) 852-5444 or email pvecsecretary@gmail.com.
Food Donations for the Thanksgiving Baskets Program.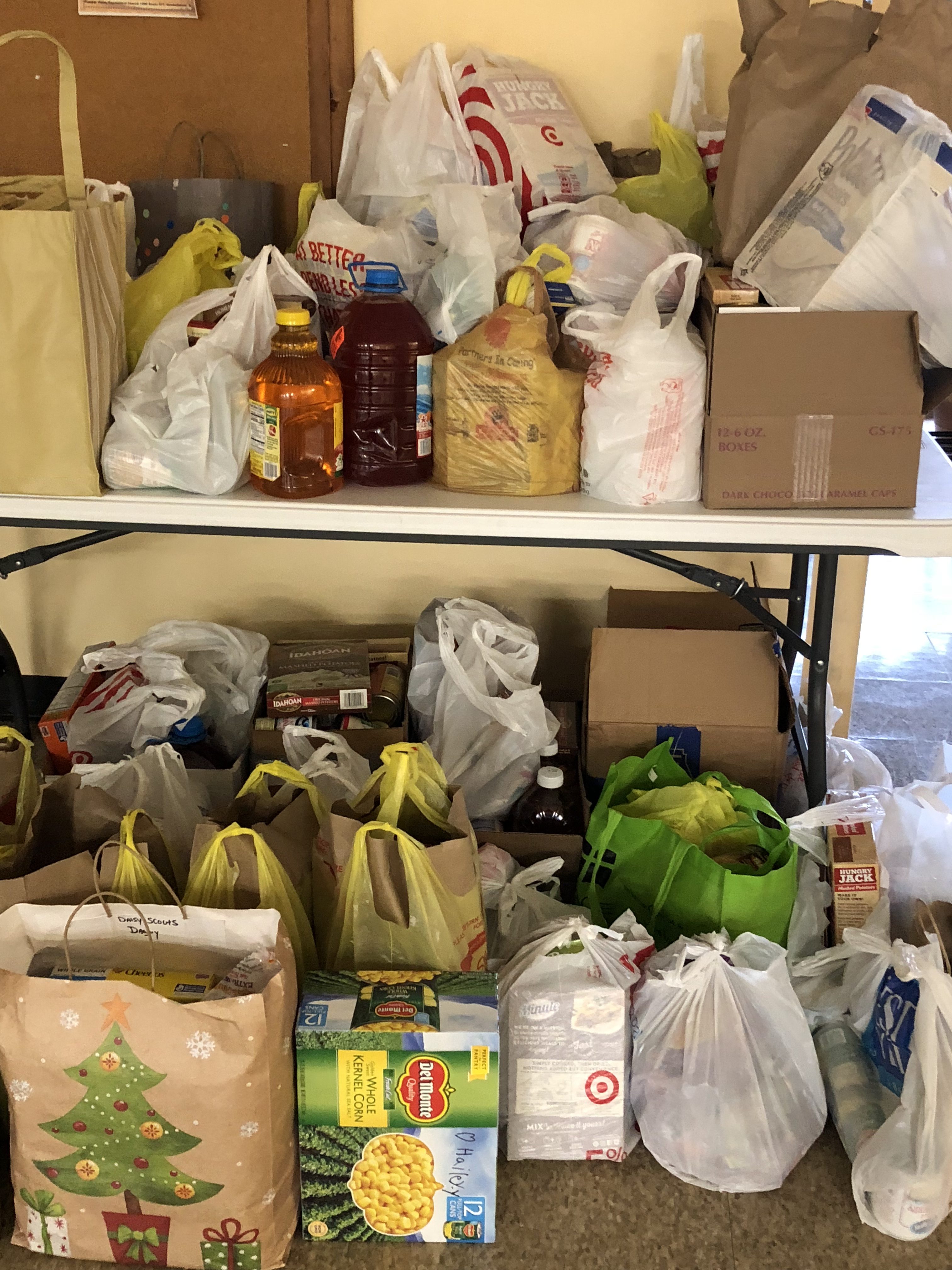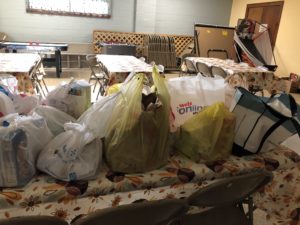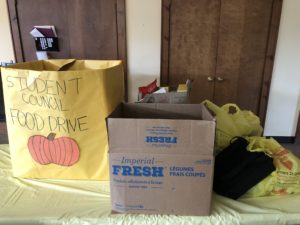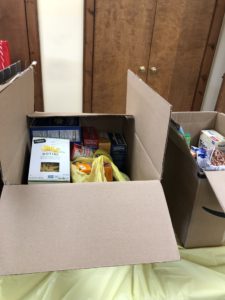 Many of the items donated come from our congregation through food or monetary contributions. Other donations come from the general community. In particular we want to thank Sussex County Food Bank. Once a month a small group from Panther Valley Ecumenical Church travel to Sussex County Food Bank for Food Packing

.

In return for our services, Sussex County Food Bank gives generous donations of food to stock our food pantry shelves.
Second, we want to thank the Allamuchy Fire Department for their strong and steadfast support. Several times a year they hold food drives or collect food at pancake breakfasts for the community.
In November, the Girl Scouts of Northern New Jersey collect donations to full-fill the Thanksgiving Baskets. These baskets provide a special feast for the Thanksgiving holiday for the shelter families and food pantry clients at Samaritan Inn.
In December, the Moose Lodge in Hackettstown holds a food drive to support and replenish our Food Pantry for the Christmas Holiday.
Support for our Food Pantry has become a community project through the assistance of other groups that include Allamuchy School, the House of the Good Shepherd, the Panther Valley Property Owners, the Village Family Clinic, Tranquility United Methodist Church and Friends & Neighbors.
We gratefully appreciate the support from these fine organizations, making it possible for our Food Pantry to offer the help for individuals and families needing assistance.
If you belong to an organization that would like to be a part of this mission, please call our church office for more information, (908) 852-5444.
Thank you for all of your support!
Christian Outreach Commission