Panther Valley Ecumenical Church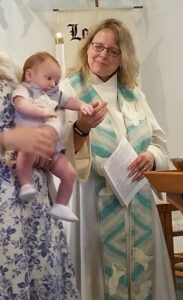 Ninabeth Metcalf
Rev. Ninabeth Metcalf is an ordained elder in the United Methodist Church. She graduated from Drew Theological School with a Masters in Divinity and from the Rhode Island School of Design with a Bachelor of Fine Arts. Ninabeth is married to Ken and they have three adult children, a cat, a dog, and a puppy on the way. Ninabeth is passionate about the economy of grace, the transforming power of love found in the abundant overflowing love of our Triune God. On her day of rest, she can be found gardening, reading, writing, knitting, hiking, cooking, and/or sitting in contemplation.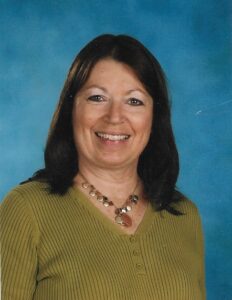 Diane Van Dongen
Diane is originally from Hackettstown and has spent most of her life living and working in the area. She is the proud mom of three young adult sons who share her joy of music. Diane attended Anderson University where she studied education and sacred music. In her spare time, she enjoys reading and playing tennis.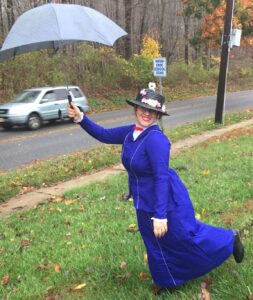 Elizabeth Silva
Custodian
Elizabeth has been a church member since 2015 and is grateful to be part of this church community that has welcomed she and her family with open arms. She helps with Youth & Junior Youth groups and other ways when she can. Liz spreads kindness and makes people smile. Liz is mom to Elizea, Elijah, Layla, and Jaime. She loves gathering with friends and family, and wearing her artwork.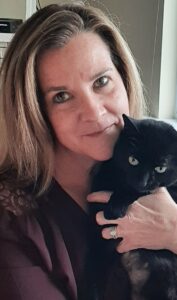 Nikki grew up in Sussex County and has resided in Panther Valley with her family for 27 years. She is a retired local elementary school teacher and a private tutor. She is married to a true Renaissance man, is proud parent to one gentle-giant young adult son and is a cat mom of 2. Nikki loves all animals, enjoys being outdoors in the sunshine surrounded by nature, water sports, and home renovating.