We gather together in the Library at

10:30am

for Bible Blast;
an intro to our Scripture and a few fun songs.
At

10:45am

we break out into classroom groups based on our age to explore our topic.
At

11:30am

we head to fellowship Hall, joining our caregivers, for food & fellowship.
Please see Sarah & Dan Ledwith or Pastor Ninabeth if you have any questions.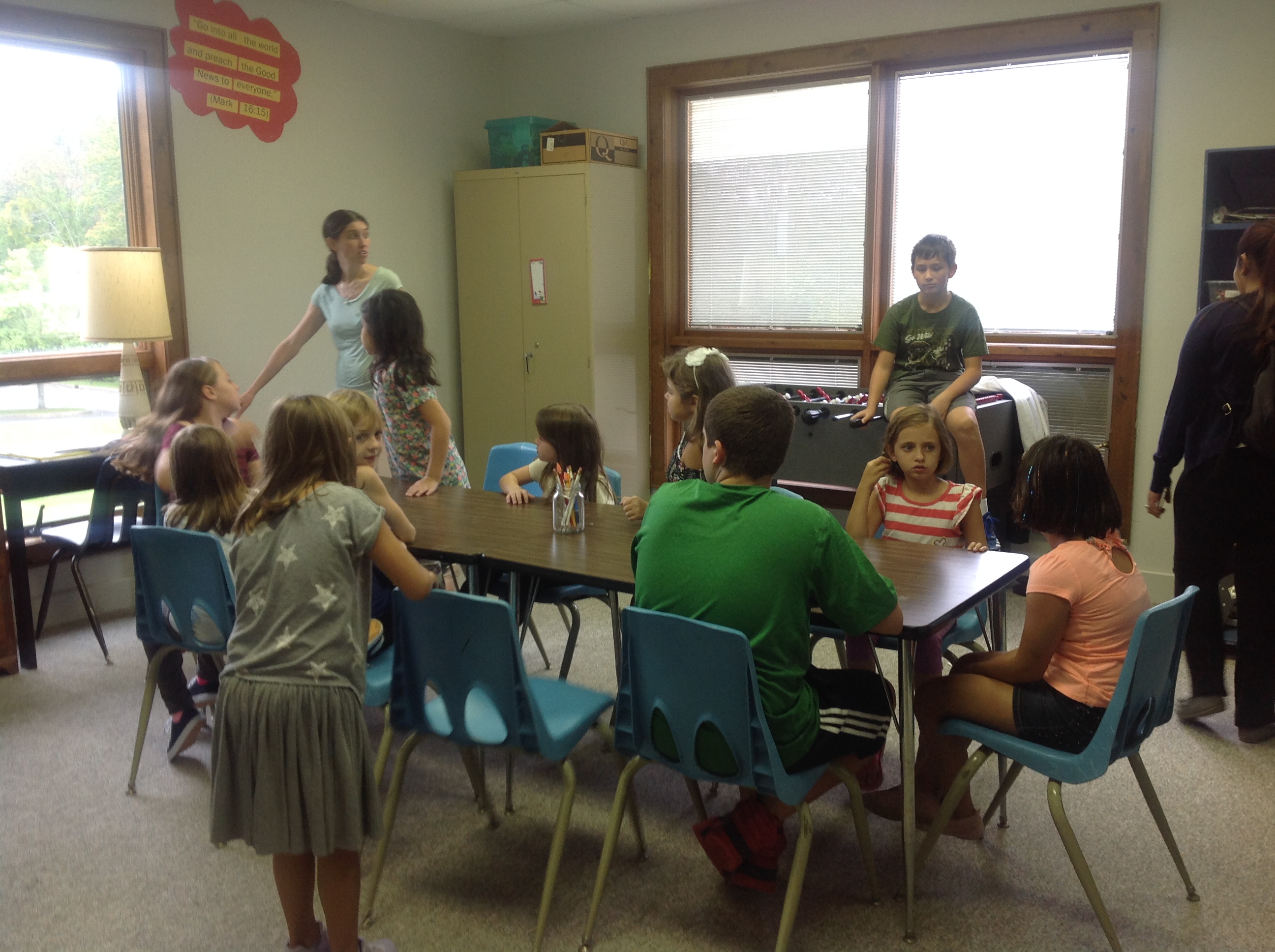 2018 Sunday School Program
Join us as we discover God's lessons and love in our Media today.
We will meet up with some of your kids favorite TV and movie characters and singers.
Along the way we will learn lessons on love, giving a helping hand, and finding God's grace.
Let's go on an adventure together this year and find our Lord all around us!
Our 2017 Sunday School Class